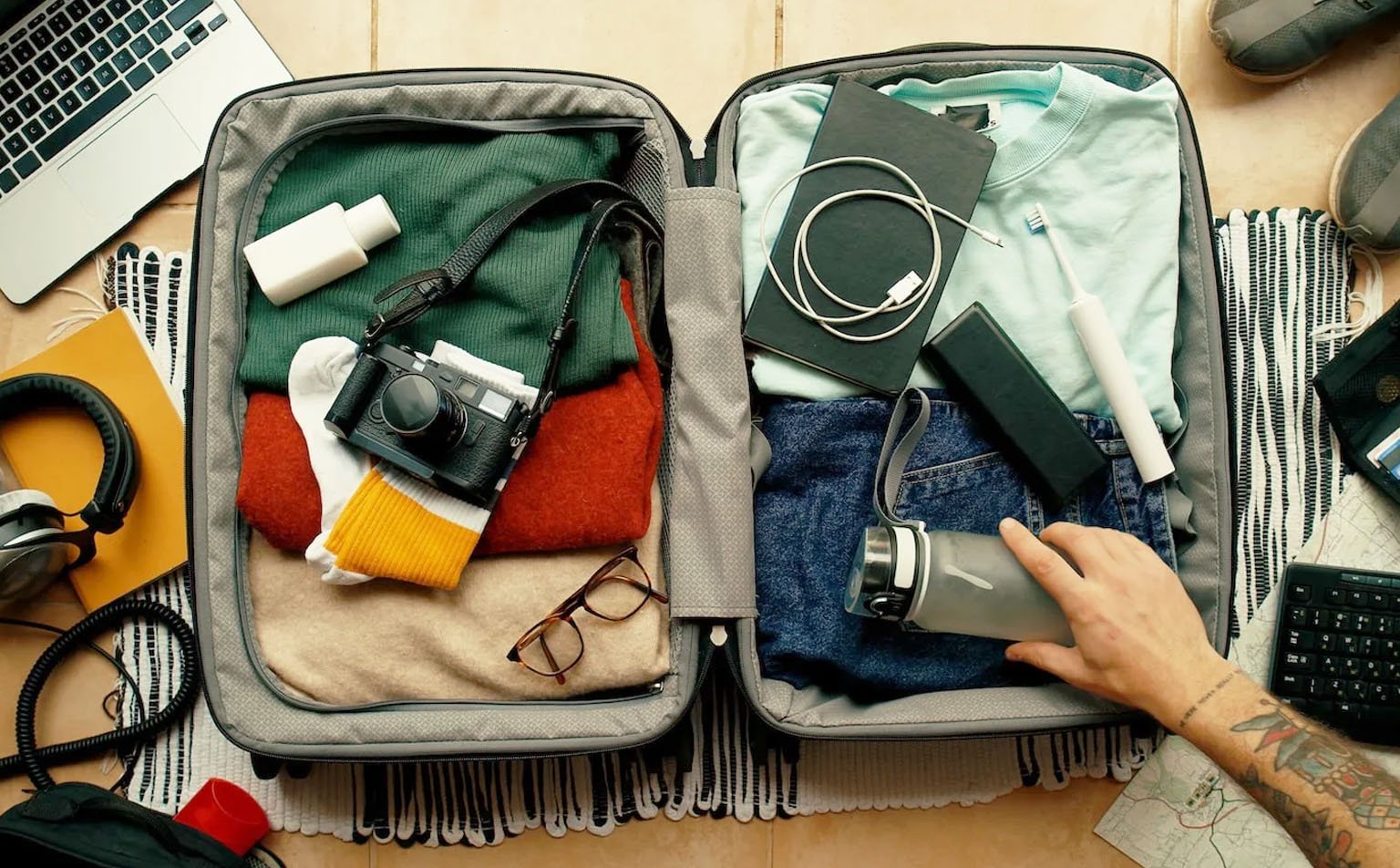 10 Travel essentials to pack in your travel bags
After a long gap, it is exhilarating to go back to exploring and venturing new places. You might have gotten done with choosing the destination, shopping for the trip, ticket, and hotel bookings. The only thing that remains pending is packing. Backpacking the essentials is something that many find struggling and the least enjoyable thing about traveling.
A great and complete enclosure helps you to enjoy a worry-free trip. Although it is a hectic task, you need to be careful of picking up all the essentials you require. However, your travel essentials indeed depend on your destination. But there are some basic things that you need everywhere.
Top 10 Essential Things to Pack in Your Travel Bags
Travel Wallet: If you don't want to lose anything behind, the key to that is keeping yourself organized. A travel wallet is one of the accessories that will help you to achieve your mission. You need to carry several crucial things apart from money, such as identity proof, travel tickets, etc. As a result, having all of your critical documents in a travel wallet is the ideal option.
Apart from your documents or travel tickets, you can also use the pouch for credit cards, hotel key cards, or other handy things. Since these little things are easy to lose, this wallet keeps everything safe.
Well-planned Set of Clothes: You need to be careful while picking up your travel clothes. You must keep your destination in mind before you pack. Naturally, you need attires based on the weather of your travel spot. Thus, if you intend to spend your holidays on the beach, it's better to opt for light and casual clothes. Similarly, if you plan to enjoy the winter breeze and snow activities, then bundle up some coats, jackets, or any other warm dresses.
It is always wise to carry a few extra clothing items in your cabin bags. This comes to be very useful in case the airlines lose your luggage or any other accident occurs. If you don't want to make it too heavy, simply roll up a pair of t-shirts, shorts, a cardigan, or a cap.
Charging Cords & Portable Chargers: One of the most crucial travel buddies for this generation has to be portable chargers and charging cords. You are undoubtedly visiting a new location and will take countless photographs. But suppose your phone or tablet dies at that very moment. That would be a tremendous bummer and can destroy your mood and your trip. It is even worse if you are working on your trip or all your travel information is on your phone, and it dies.
Therefore, don't forget to pack your portable charger and charging cords to avoid such a situation. They are easy to carry, and you also don't have to worry about them taking a lot of space.
Torch: One of the most forgettable essentials is a torch. It might not seem to be worthwhile initially, but it is better to stay prepared. Especially if you are planning camping during the trip, it becomes an essential thing.
Even if you are visiting a city and think it is unnecessary, it is better to pack it. It's going to be handy if there is a sudden power cut. Also, if you plan to wander around the city or take a long walk in the night time, a torch makes you feel safer.
Toiletries: Even if you are on vacation and enjoying the best time of your life, you can't leave your hygiene behind. Among all other essentials, your health is the most crucial thing you must not sacrifice. Also, if you feel uncomfortable using public or hotel washrooms and their stuff, then packing toiletries is a must.
You can simply keep a small set of toiletries that you can carry in your backpack. You can include face wash, dental floss, a toothbrush, and toothpaste. You can also bring towels and toilet seat coverings if that makes you feel more secure.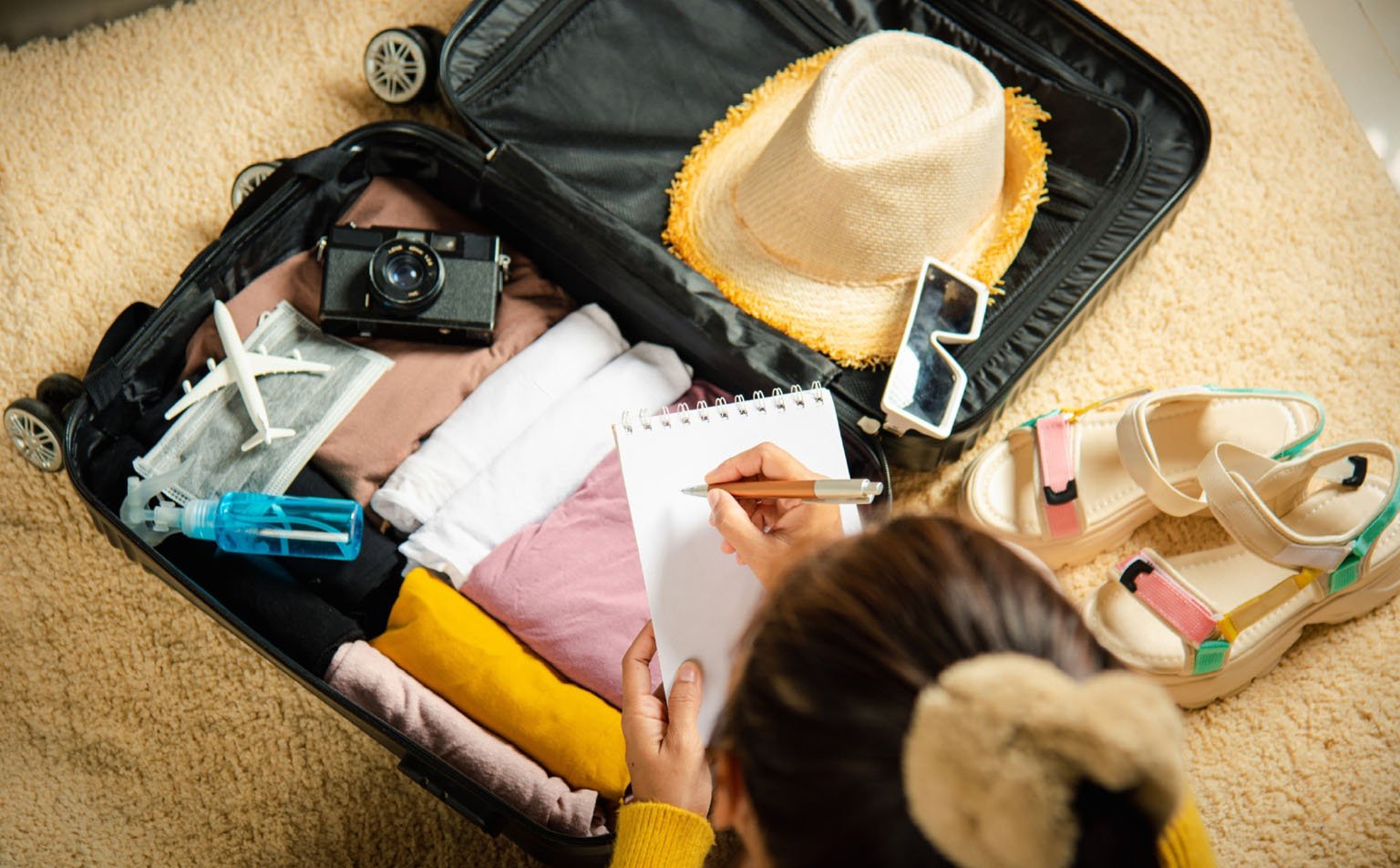 Medications: Medications are one thing that should be first on your list of necessities, along with your prescriptions. Now, it is true that you will get such facilities in the hotels or resorts you choose to stay in. But you can't guarantee help on your way. You are all on your own in such situations.
You can pack the primary medications for stomach upset, fever, headache, or any other issue. Also, don't forget to count your prescribed medications as they are very hard to find during emergencies. Make sure to take a portable and small first-aid box that is easy to carry while traveling.
Water Bottle: Again, it is true that you can get to buy water bottles from anywhere you go. However, buying plastic water bottles every time you go anywhere is neither economical nor environmentally friendly. Hence, it is better to carry your bottle.
While it might increase the weight of your bag slightly, it is worth it. Especially if you are going hiking or camping, it is challenging to find any shop nearby. Therefore, having a water bottle with you is always preferable.
Moisturizer, Lip Balm & Sunscreen: Sunscreen is one of the most crucial travel partners that you just can't afford to leave behind. Especially if you are planning to a place full of beaches, sunscreen is your best friend there. It will protect your skin from harmful UV rays.
Don't forget to add a moisturizer and lip balm to your travel skin-care routine list. Everyone's skin reacts differently in a different climate. A pack of sunscreen, moisturizer, and lip balm is crucial if you are traveling somewhere with high humidity. Carry them in a separate portion of your purse or pouch to minimize major leaking mishaps.
Neck Pillow: A neck pillow is another essential thing for many reasons. If you have a long flight, then neck pillows are best to rest your neck. Also, those with issues like spondylosis can get immense relief from a neck cushion. Another best thing about them is that they are easy to carry.
You can buy any of the U-shaped headsets, and you are good to go. This light-weighted stuff won't take a lot of space in your bag or make it heavy. You can use them anytime and anywhere you want.
Entertainment: It may sound like a millennial kind of thing, but you need something even when you are on your trip. It can be anything like your laptop or tablet. You can even take a book if you are a bookworm. However, it is better to keep yourself away from any digital distractions while traveling.
But you can use them while you are on board and waiting for your train or flight. If there is nothing outside to enjoy, play something on the tab or just read a book. You can even watch a movie comfortably in your hotel room while you want to take a break from outside for a day.
Conclusion
Going to new places and exploring new things is always exciting and refreshing. But it all can go wrong with the slightest of mistakes. And the lapse most people make is leaving their essentials behind. But by following the list mentioned above, there are fewer chances of that error.
Simply check the above list while packing and get ready for your trip. Thus, wait no more and have a happy and safe tour.